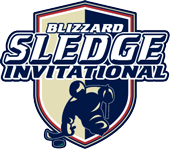 2015 London Blizzard Invitational
Sledge Hockey Tournament
January 23 - January 25, 2015
Western Fair Sports Centre, London, Ontario, Canada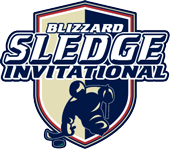 Tournament Over for Another Year
The 2015 tournament is in the books. The level of competition keeps rising and fun was had by all.
Thank you to all our sponsors, advertisers and volunteers who make this tournament the Best Sledge Hockey Tournament around.
Congratulations to all those who participated, either as a player, a coach, or a trainer, you have showed again how great the game of Sledge Hockey is. Congratulations also to all the 2015 Champions, we hope to see you return to attempt to defend your title next year.
Results of the Tournament
Intermediate "A"

Gold Medal Game

Intermediate "B"

Gold Medal Game

Cruiser Sports All Blacks
Elmvale Bears
1
4
Mid-American Eagles
Edmonton Impact
3
0

Bronze Medal Game

Bronze Medal Game
Buffalo Sabres
(no opponent)
Team Quebec
Durham Steelhawks
0
3
&nbsp

Intermediate "C"

Gold Medal Game
Bronze Medal Game
North Bay Ice Brakers
Brant County Crushers
1
2
London Blizzard
Northern Sliders
5
4
&nbsp
Sledge Development "White"
Gold Medal Game
Sledge Development "Blue"
Gold Medal Game
Mississauga Jr. Cruisers
Durham Steelhawks
2
0
Windsor Ice Bullets
Kawartha Blazers
3
1
&nbsp
Bronze Medal Game
Bronze Medal Game
London Blizzard
Mississauga Jr. Cruisers


(advance to Gold Medal Game)

1
2
Hamilton Jr. Sledgehammers
Windsor Ice Bullets


(advance to Gold Medal Game)

0
3